Appliances:
Home/Office/Public Place
Waterproof:
Not Waterproof
Certification:
CE, RoHS, UL, GS, TUV
Trademark:
luxsky lighting
Transport Package:
Each One Packed in Box, 4PCS Packed in One Carton
Specification:
595x595*9mm/295x1195x9mm
Commercial&Household Waterproof 2'x2'/2'x4' LED Panellight with Daylight Sensor Function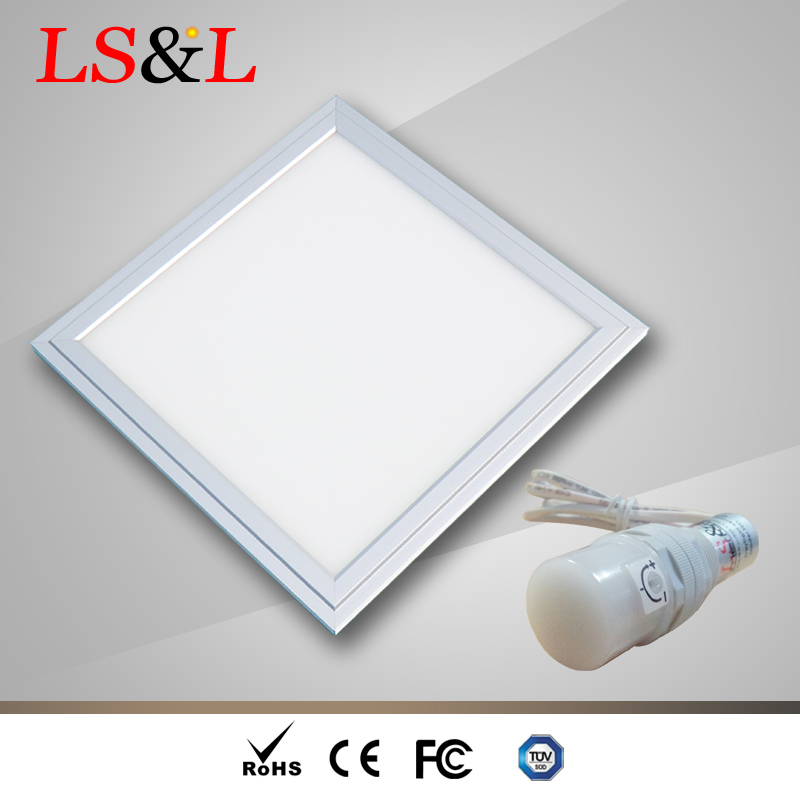 LED daylight senor LED Panels is to take full advantage of daylight integration,buildings should have automated
controls that either turn off or dim artificial light in response to the available daylight in the space. this is
called"daylight harvesting". Daylight Sensor supplies a simple and effective solution for daylight harvesting.
connecting to 1-10V interface and using photocell to measure ambient lux level and automatically calculate
how much artificial light is needed, and then convert the amount of light to 1-10V dimmable control
gears (ballasts or LED drivers). 1-10v dimmable control gears adjust the lighting output according to
the signal from the daylight sensor.
Luxsky Lighting applies this function to its LED Panels basic on the common lighting ones, to meet clients or
users' better lighting feeling or experience. We offer them 3 years' warranty with TUV CE, RoHs, FCC approval.
Daylight Sensor panel Specification:
 
| | | | | | | | | |
| --- | --- | --- | --- | --- | --- | --- | --- | --- |
| Part No. | CCT | Size L*W*H | Power | Lums | Dim Sensor | CRI | Â  Â PF | IP rate |
| LS-01-PL6060-36W | 2800-6500K | 595x595*9mm | 36W | 3600lms | Â Daylight | Â >80Ra | >0.9 | IP40 |
| LS-01-PL6060-48W | 2800-6500K | 595x595*9mm | 48W | 4800lms | Â Daylight | Â >80Ra | >0.9 | IP40 |
| LS-01-PL6060-60W | 2800-6500K | 595x595*9mm | 60W | 6000lms | Â Daylight | Â >80Ra | >0.9 | IP40 |
| LS-01-PL3012-36W | 2800-6500K | 295x1195x9mm | 36W | 3600lms | Â Daylight | Â >80Ra | >0.9 | IP40 |
| LS-01-PL3012-48W | 2800-6500K | 295x1195x9mm | 48W | 4800lms | Â Daylight | Â >80Ra | >0.9 | IP40 |
| LS-01-PL3012-60W | 2800-6500K | 295x1195x9mm | 60W | 6000lms | Â Daylight | Â >80Ra | >0.9 | IP40 |
| LS-01-PL6012-40W | 2800-6500K | 595x1195x9mm | 40W | 4000lms | Â Daylight | Â >80Ra | >0.9 | IP40 |
| LS-01-PL6012-48W | 2800-6500K | 595x1195x9mm | 48W | 4800lms | Â Daylight | Â >80Ra | >0.9 | IP40 |
| LS-01-PL6012-60W | 2800-6500K | 595x1195x9mm | 60W | 6000lms | Â Daylight | Â >80Ra | >0.9 | IP40 |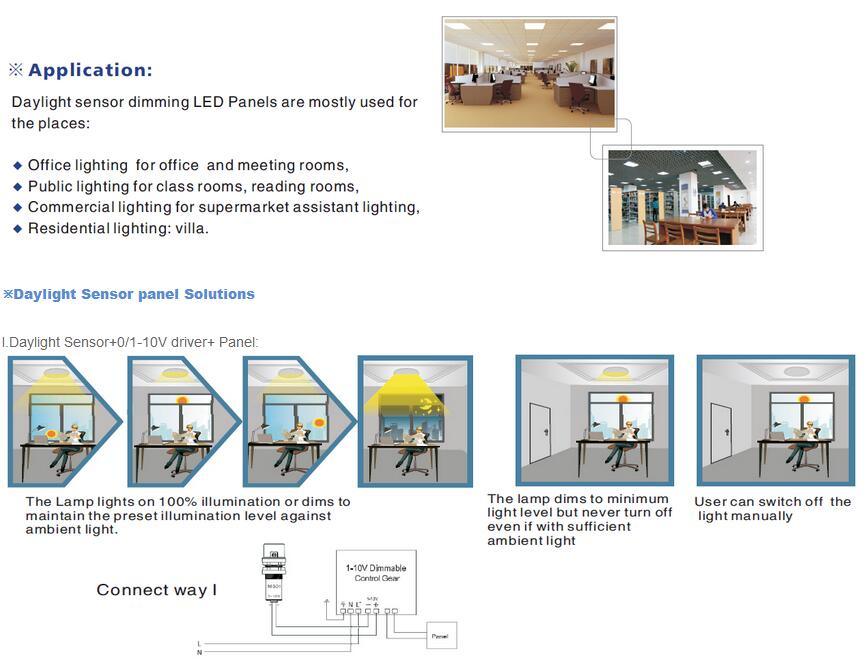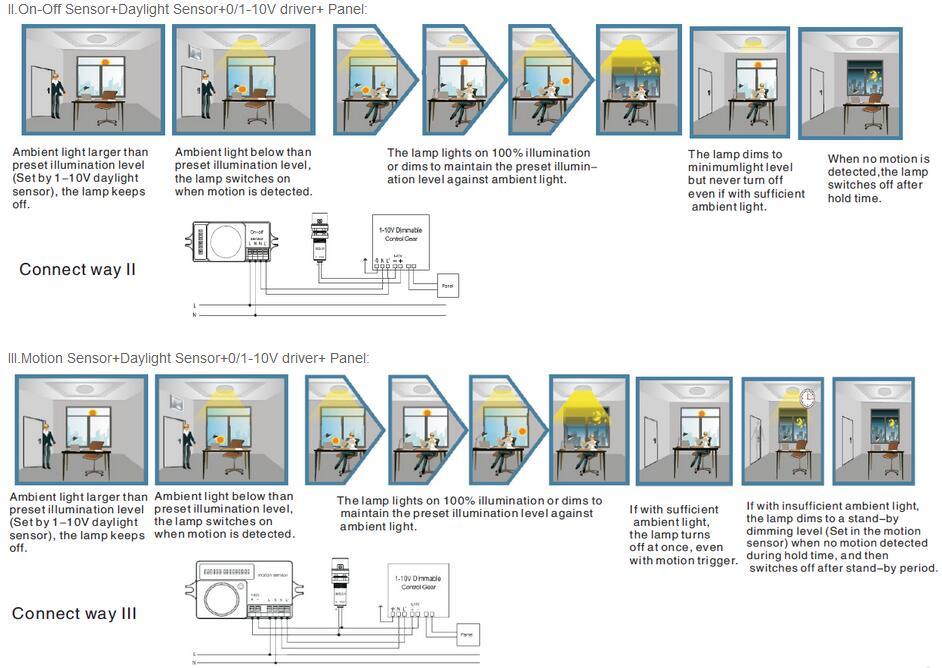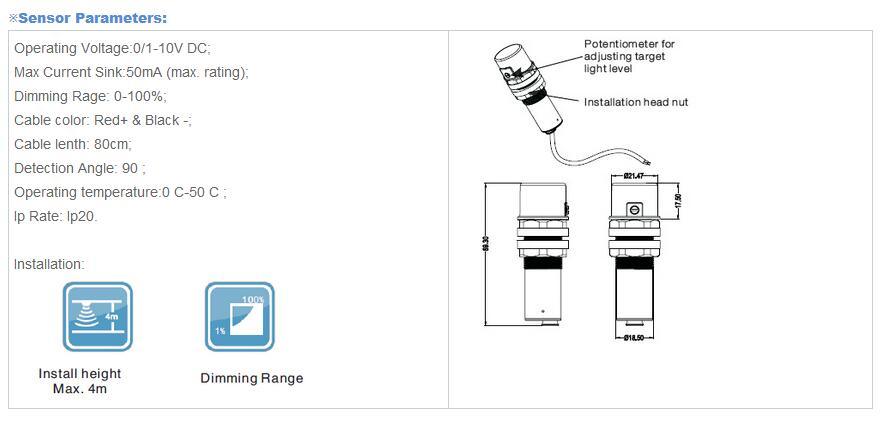 Daylight Sensor Panel Light Projects Show: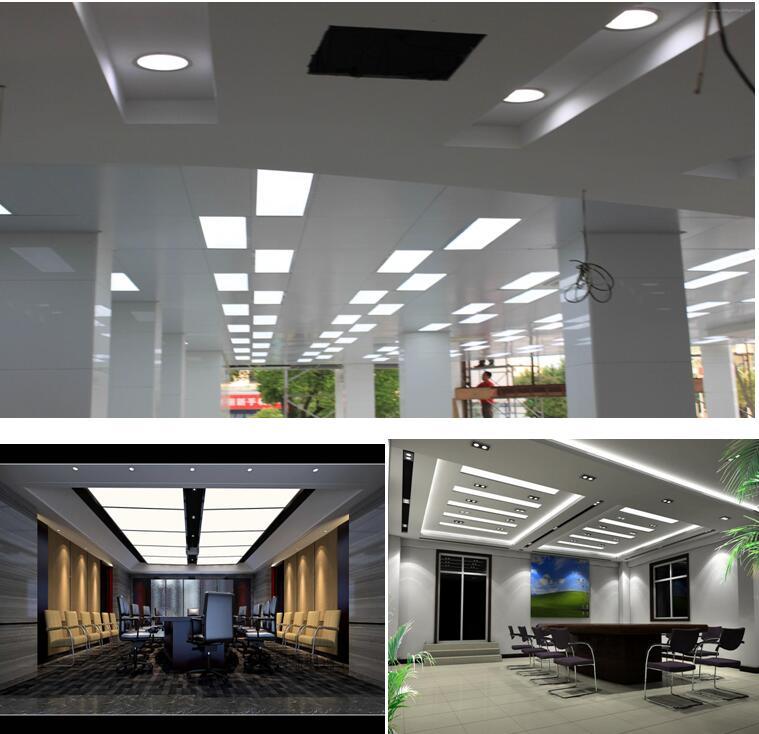 Jingkesai Electric Co., Ltd. , http://www.hobaoelec.com