In order to ensure its leading position in the VR industry, HTC has laid out its VR ecosystem in China since the second half of 2016. But can HTC succeed in such a huge and unique market in China?
Recently, HTC and Shenzhen signed a strategic cooperation agreement to establish a VR research institute and set aside 10 billion yuan to set up a fund to help the VR industry develop faster.
In addition, HTC began to establish a VR venture capital alliance with 28 investment institutions as early as June 2016. These 28 companies also have investment institutions from China. Subsequently, the alliance expanded by eight members, bringing the total investable capital to $12 billion.
In July 2016, HTC announced its Vive X VR Accelerator Program in China, which selected 33 start-ups from around the world, including Taipei, Beijing, Shenzhen and California. The first round of funding totaled $10 million.
Then, HTC and Alibaba Cloud signed a strategic cooperation agreement to jointly develop solutions related to VR technology and cloud technology.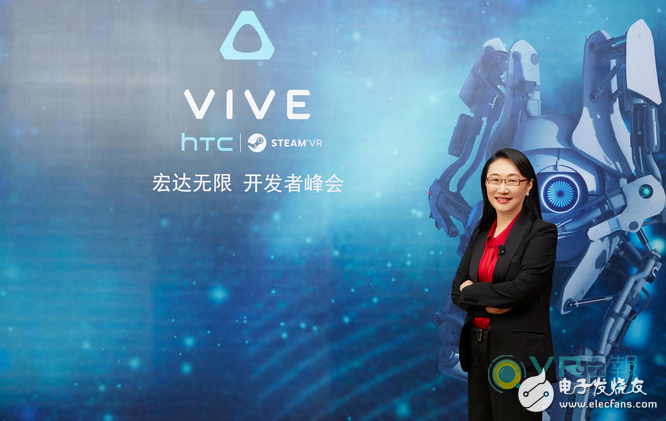 The above actions are all efforts made by HTC in the field of VR after the loss of the smartphone business. According to HTC's third-quarter earnings report this year, although HTC's revenue in September this year has increased by 31.3% over the same period last year, the company is still in a state of loss. Under this circumstance, HTC, which has invested heavily in the Chinese market, has some desperation.
Wang Congqing, president of HTC Vive China, once said that as the world's largest film, game and smartphone market, the Chinese market is crucial for HTC, especially in the VR industry, where competition is fierce and the market environment is extremely fragile. He said that in the next 5 to 10 years, China's VR industry trend will have a huge impact on the global VR industry.
However, according to HTC's smartphone business in China, although HTC has become a first-class echelon of smartphones, it is still not an opponent of Apple and Samsung. Its distribution channels, marketing strategies, brand building, etc. have all appeared. Serious water and soil dissatisfaction.
HTC President Wang Xuehong once made it clear that HTC is a Chinese brand to enhance the relationship with consumers, but this is the case, HTC's smartphone business is still back. Chinese consumers' sense of alienation from brands cannot obviously be solved in one sentence.
Now, with its advanced technology in the field of VR and the convenience of its proximity to Chinese factories, HTC is once again vying to become a leading company in the Chinese VR market. However, the current Chinese market is no longer the same (not to mention the success of the past), and the real Chinese local enterprises such as Huawei, Lenovo, and Xiaomi have already grown and developed, which is a huge opponent that HTC has to consider.
Therefore, whether HTC Vive can succeed in the Chinese market is also a matter of wait and see. Needless to say, the current mobile head display is the largest shipment of VR products. For those mobile heads that need mobile phones, the above-mentioned Chinese local smartphone manufacturers have great advantages, and it is easy to surpass HTC.
Vape Pen,High_Es 2.0 Disposable Vape,Vapor Cigs,Disposable E Cigarettes
Maskking(Shenzhen) Technology CO., LTD , https://www.szdisposableecigs.com