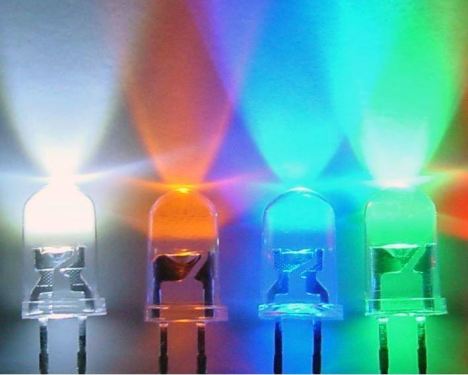 In recent years, Japan's domestic awareness of energy conservation has been rising. Especially after the Great East Japan Earthquake that occurred more than two years ago, the government has put forward the goal of a "low carbon society" (energy saving and carbon reduction). Among them, LED lighting products are popular at a rapid rate and become representatives of energy-saving products. Recent survey results show that in 2012 Japan's LED market scale soared to 420.4 billion yen (approximately 25.55 billion yuan), a sharp increase of 195% from the previous year.
Japan's "Financial News" report pointed out that the "Report on the Lighting Market Survey 2013" ​​released by the Yano Institute of Economic Research in September pointed out that last year the LED market saw a substantial growth, and this year's energy demand continues to maintain a high level, the LED market in high-speed Driven by growth, the market size of general lighting products is expected to continue to rise.
The main selling point of energy-saving effect popularization rate LED lighting is more than 40% more than fluorescent lamps, and the service life is up to more than 40,000 hours. The conversion is available for more than 10 years. In Japan, where energy-saving awareness is high, the popularity of LED lights is much earlier than in other countries, and a variety of related merchandise display racks are also found at home-based electricity distribution stores.
In contrast, China's LED lighting market has only just begun to enter the popularization stage, this year is considered to be the "pervasive first year." According to market adjustment company estimates, China's demand for LED lighting may rise to one trillion yen (about 60.8 billion yuan) in 2015. Japan's manufacturers, which earlier made Japanese LED lamps popular, want to seize the opportunity to share the Chinese market pie.
However, with the increase of companies involved in LED lighting, competition is becoming more and more intense. In order not to allow the market to evolve into pure price competition, various companies are making every effort to develop products differentiated from other brands. LED lighting is no longer just a simple lighting tool, but an interior design with added value such as design sense or function (such as timing, color change).
Japanese LED lighting manufacturer Junichiro Koizumi recently introduced the industry's first light simulation app "KOIZUMI Virtual Lighting Design." Consumers can use App to select various locations (bedrooms, entrances, corridors, etc.), space size, walls or floor materials, confirm the specific lighting effects of LED lighting, and then decide to purchase items.
In the future, the LED lighting market is expected to continue to expand. Whether or not products with features other than energy saving or long life can be launched will surely become an important condition for each company to compete for market share.
Soundproof Shangchai Diesel Generator
Soundproof Diesel Generator,Soundproof Shangchai Diesel Generator,Shangchai Soundproof Diesel Generator Set,Soundproof Diesel Generator Set
Jiangsu Lingyu Generator CO.,LTD , https://www.lygenset.com