1.5V mini wireless FM microphone circuit diagram:
This article uses 12 components to make a miniature wireless FM microphone, the working frequency is stable, the transmission distance is about 30 meters, and it can reach more than 100 meters when powered by 6V.
The circuit is shown in the figure, BG1 and C1, C3 form a high-frequency oscillation circuit. The launch distance is related to the working current of the launch tube. The bias resistor R2 can change the output current of BG1.
When choosing BG1, the fT of the tube must be greater than 300MHz, but too high fT will affect the modulation. The inductance L is divided into two coils to be wound, but the winding direction must be the same. L1 uses a 0.5mm diameter enameled wire to wrap 4 turns on the 5mm diameter skeleton , L2 turns 3 turns. The antenna can use a 0.6 meter long flexible wire.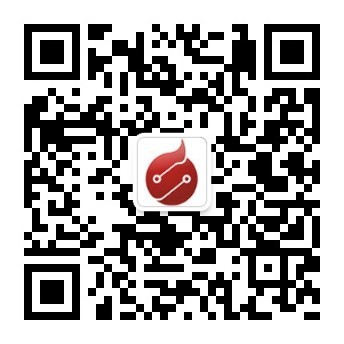 Follow WeChat
Interesting and informative information and technical dry goods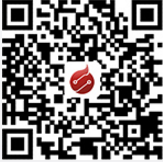 Download Audiophile APP
Create your own personal electronic circle

Follow the audiophile class
Lock the latest course activities and technical live broadcast
related suggestion
A simple FM microphone
The circuit (see figure) uses a capacitive feedback oscillator, whose frequency is stable and adjustable. Its feedback ...
Posted at
2006-04-16 19:24
•
286
times read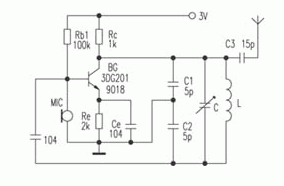 [Photo] Two FM microphones with voltage regulator circuit
Published on
2006-04-15 21:00
•
234
times read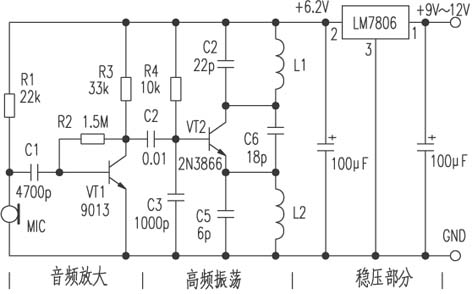 [Photo] Another FM microphone
When watching TV late at night, you usually have to lower the volume so as not to affect the rest of others. This may make it inaudible ...
Published on
2006-04-15 20:58
•
213
times read
[Photo] 1.5V mini FM microphone
The microphone is as small as a finger, only 12 components are used, the working frequency is stable, and the ...
Posted at
2006-04-15 20:51
•
320
views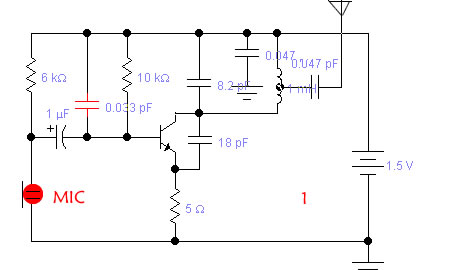 [Photo] 4 components make mini wireless FM microphone
Published on
2006-04-15 20:43
•
419
times read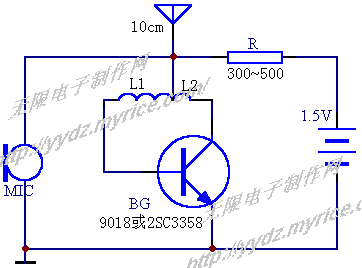 var check_allow = "/d/Api/iscantalk.html"; var add_url = '/ d / article / write /'; function CheckLogin () {now_uid = ''; var ElecfansApi_checklogin = '/ webapi / passport / checklogin'; var logout_url = "{: U ('Login / logout')}"; var logout_url = 'http://bbs.elecfans.com/member.php?mod=logging&action=logout&refer=front'; $ .get (ElecfansApi_checklogin, function (data, textStatus) {if (data! = "") {EchoLoginInfo (data); CheckEmailInfo (data); data = $ .parseJSON (data); now_uid = data.uid; / * var login_content = 'write an article
'+ data.username +'