In the morning of August 27th, Hisense released its 65-inch 4K ULED curved TV in its own display technology in New York, USA, and launched it on the Amazon platform for US$2,999. It also put forward the goal of entering the top three in the United States within three years. . In order to cooperate with brand marketing, Hisense also launched a giant screen advertisement in New York's Times Square to promote its own new television.
This is the first time that Hisense has released new products after its acquisition of Sharp's Americas business. The company chose to release ULED TV products in New York. Hisense intends to demonstrate its technical strength in the global arena, accelerate the expansion in the largest overseas market in the United States, and challenge the OLED TV technology competition in ULED to increase competition. For example, Hisense ULED65XT910 to be launched soon. .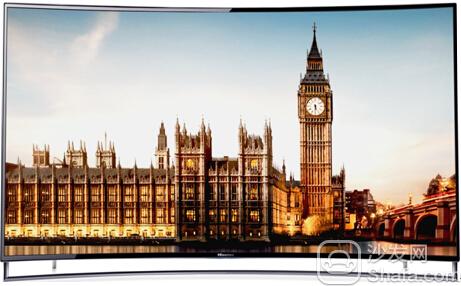 At the end of July this year, Hisense announced that it had spent US$23.7 million to acquire the entire equity and assets of the Sharp Mexico plant and obtained Sharp TV's US brand rights in the region. This transaction not only helps Hisense solve the production bottleneck in the Americas, but also brings the channel resources of the Americas market to Hisense and promotes the acceleration of the growth of the Chinese home appliance giant in the US market.
Sharp is the pioneer and promoter of LCD TV technology. It has deep technical accumulation in the TV field and has brand value and channel resources in the global market. However, as with other Japanese companies such as Sony, Sharp has suffered a loss-making operating situation in recent years, eager to stop loss. The sale of the Americas business to Hisense is a good thing for Sharp and Hisense. As a Chinese home appliance giant, Hisense has been the No. 1 domestic sales for 12 consecutive years, ranking the top 3 in the global 4K TV market, with a market share of nearly 6%. The three major developed markets in North America, Europe and Australia are the strategic breakthroughs in Hisense's internationalization.
Liu Bin, president of Hisense USA, said that Hisense has been working in the US market for several years, covering retail giants such as Wal-Mart, Best Buy, Amazon, and Costco. Currently, it has annual sales of more than 2 million units, and 5% of its market share ranks in the US smart TV field. Fifth place, second only to Samsung, VIZIO, LG and Sony. Hisense is also the only Chinese manufacturer to enter the top 10 in the US market. TV sales in North America (including Canada, the United States, and Mexico) are at one billion US dollars.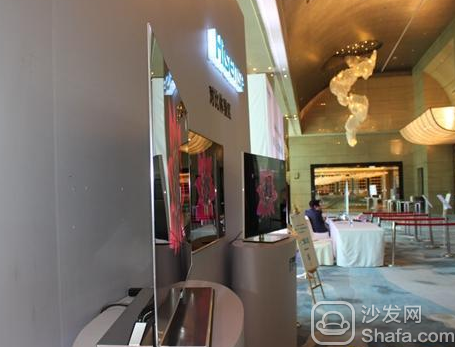 Sharp currently has a 4% market share in the United States. After taking over Sharp's US operations, Hisense's sales volume in the United States is expected to double next year, approaching LG's current share of 9%. Liu Bin confidently pointed out that it is not difficult to achieve the goal of entering the top three. At the press conference, Hisense also invited Netflix, Amazon, 3M and other important US partners to join in the event.
After acquiring Sharp's Mexican plant, which has an annual output of 3 million TVs, Hisense's capacity in the Americas will be resolved. In the future, Hisense will also play a dual-brand strategy in the US market: The Sharp brand will continue to position high-end products, while the Hisense brand will focus on mid to high-end areas. Hisense expects revenue from the Americas to increase by US$2 billion.
For Chinese companies, it is no stranger to use acquisitions to expand into international markets. Previously, Lenovo had gradually become the world's top PC player by virtue of acquiring and integrating IBM's PC business. Hisense also had successful overseas acquisition precedents. In the past four years, Hisense acquired Jamdeo and Archcom, two television technology vendors in Canada and the United States.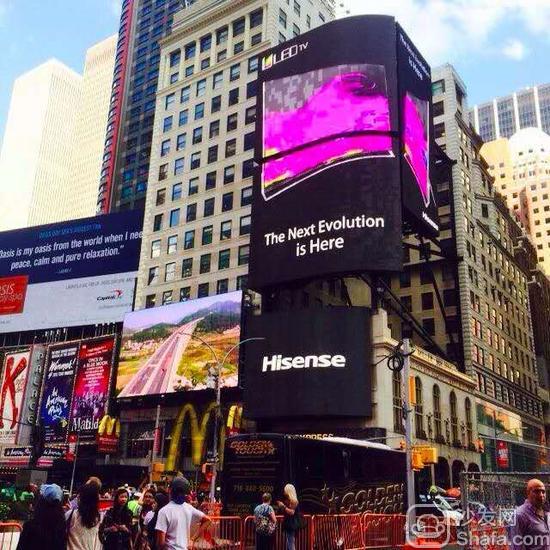 The new ULED TVs released in New York this time have another meaning for Hisense - that is, to promote their ULED technology in the international arena, and openly challenge the OELD camp of another TV technology dominated by South Korea's home appliance giant LG.
OLED stands for Organic Light-Emitting Diode Imaging technology, and it has an inherent advantage in terms of vivid colors and plasticity. It has been widely used in Samsung, LG's smart phones, tablets, and watches. However, OLED technology also has many defects, and it has not been popularized in the field of large-screen televisions. Among them, two major key reasons are difficulty in manufacturing and high prices.
Samsung and LG were the two main pushers of OLED technology. However, since last year, Samsung is gradually reducing investment in this area, Sony and other mainstream manufacturers also focus on product 4K TV. At present, LG is the only promoter and technology leader of OLED technology. Domestic Skyworth and Konka also joined this camp of LG.
OLED's big-screen TVs are usually several times the price of ordinary LED TVs. According to data from the company's display company DisplaySearch, global sales of OLED TVs were only 35,000 units in the first quarter of this year, and the vast majority come from LG. The agency also expects that OLED TVs will only sell 7 million units after four years. The annual sales volume of global LCD TVs is about 200 million units.
OLED screens account for more than 80% of TV costs. Because of its high manufacturing costs, it is impossible to adopt this component in the short term, whether it is LeSheng millet and other emerging manufacturers, or traditional manufacturers such as TCL. LG is the only manufacturer in the world that can mass-produce OLED panels. OLED has been unable to open the market for a long time. The huge investment in LG itself has also brought about financial problems. LG's second-quarter financial report showed that its TV business suffered losses for two consecutive quarters, and the loss of 82.7 billion won in the quarter was also the worst level in four and a half years.
Hisense pointed out at the press conference that the same 65-inch 4K TV, Hisense ULED TV is priced at 2,999 US dollars, while LG's OLED TV is priced at 6,999 US dollars. In order to prove that there is no price difference between the two display technologies, Hisense specifically placed three branded TVs of the same size covering LG, Samsung and Hisense in the field, allowing the media to guess at the scene. Surprisingly, however, few media have accurately guessed the three television brands with wide price gaps. Hisense also gave another proof: Southeast University's research report shows that Hisense ULED65XT910 is ranked first in comparison with Samsung's SUHD and LG OLED TV's 10 indicators such as sharpness and color.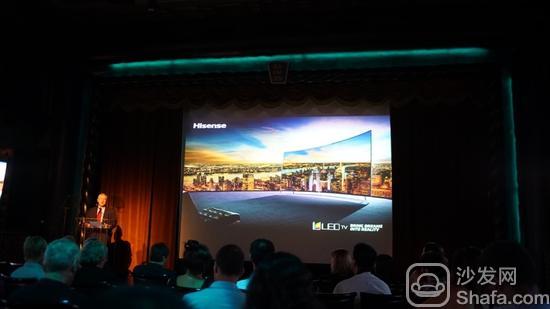 Hisense's push of ULED technology has another meaning - reluctance to invest in the OLED camp, and LG has dominated TV's core display technology. With an annual output of 120 million TVs, China is the world's largest TV market, but its core technology has been subject to foreign manufacturers. As the largest manufacturer of domestic television sets, Hisense hopes to use its own technology to occupy the right to speak of the future industry.
The ULED technology promoted by Hisense is called Ultra-LED. It is the Chinese self-display technology promoted by Hisense after 7 years of research and development. This technology has more than 170 patents, through the backlight multi-zone dynamic control technology, peak brightness control technology and backlight scanning control technology, to lower the cost of the LCD screen display quality to a first-class level. In addition to television, ULED display technology has also been applied in medical diagnostics.
Some similarities with the PC market, the current global LCD TV market has shrunk for several consecutive quarters, the first few major manufacturers have seen sales decline. Unknown global economic prospects, especially the uncertain economic situation in China, have a direct impact on consumer spending. In this situation, the popularity of high OLED technology faces greater difficulties.
In the current global LCD TV market, Samsung and LG, two major Korean companies, have a clear share of the advantages. The two major Chinese manufacturers, TCL and Hisense, have squeezed traditional Japanese companies such as Sony to become the leaders of the second group. Hisense's goal is to narrow the gap with Samsung and LG through independent technology and overseas expansion and successfully enter the first group.
In the future strategy of Hisense, ULED technology plays an important role. This is also one of the reasons why Hisense announced ULED TV in New York City - pushing its own ULED products in the high-end US market. Hisense's ULED products have successfully passed Netflix's official certification as its definitive television product, and Amazon will also invest resources in the United States to promote Hisense ULED TV.
After acquiring Sharp's Americas business, Hisense ULED65XT910 also introduced ULED technology and Internet interaction technology into Sharp's products sold in the Americas, and at the same time strengthened the technical cooperation between Hisense and Sharp. Currently, Hisense has several R&D centers overseas, including R&D teams in the United States including Atlanta, San Diego, and Silicon Valley.
Recommended: Hisense ULED to help you treat cervical spondylosis
USB rotation Mini Fan, this portable mini Usb Fan is also a great table mini fan, which will bring you cool air in summer. This USB fan can be connected to a computer or a notebook to make your work or study more comfortable. The desktop mini fan is with strong smooth wind but very quiet and will not influence you or others. The arm of the super usb mini fan can be adjusted and the head can be rotation. With different wind speed lever, you can turn it small or big. This Stand Mini Fan is also suitable for baby or the elder use. Just enjoy your happiness time with this mini desk table fan, you will like it. Different colors for choosing to make your life more colorful.
Handheld Bladeless Fan,External Computer Fan,Led Message Fan,Mini Bladeless Fan
SHENZHEN HONK ELECTRONIC CO., LTD , https://www.honktech.com