After the double eleventh, I wanted to buy a TV but I didn't have time to do it. I was afraid that if I missed a billion friends, I wouldn't worry too much. Although there are obvious price cuts for many Internet-brand TVs, the price cuts of traditional high-end TVs are actually very small. In particular, there are users who plan to experience some of the latest display black technology, buy a flagship product, or second flagship product, then there is only one word of advice, that is, buy early to enjoy early.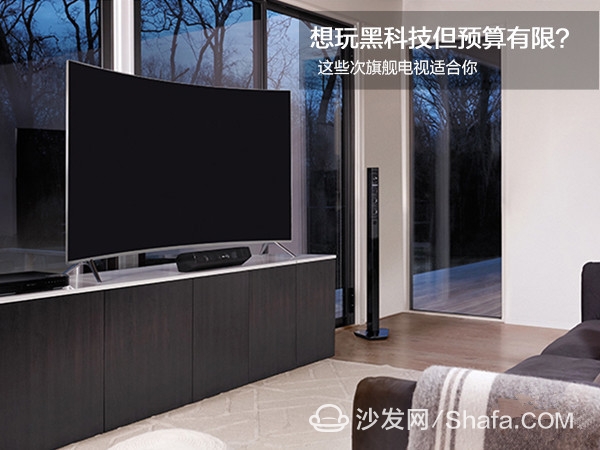 However, each period of the product is very expensive. In addition to technology and cost, the brand premium of the flagship product will be higher than the ordinary product. If the budget is not enough, but you want to experience the latest display technology of the TV industry, feel the shock of the black technology, the flagship is a very good choice, not only the latest technology, but also affordable prices. Here we take a look at the four flagship products of each brand.
Recommended Product: Samsung UA65KS8800
Reference price: 20999 yuan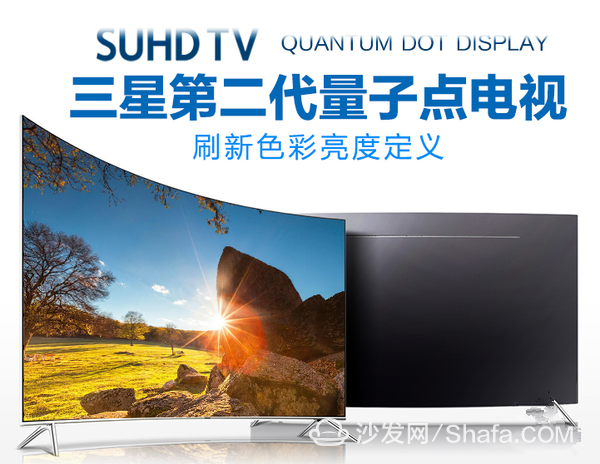 Samsung UA65KS8800JXXZ
Samsung KS8800 and Samsung's top flagship KS9800, are using Samsung's second-generation quantum dot technology, but also in the product design using a fantasy curved screen, and ultra-thin body, 360 degrees without a screw. The appearance quality has a very high performance.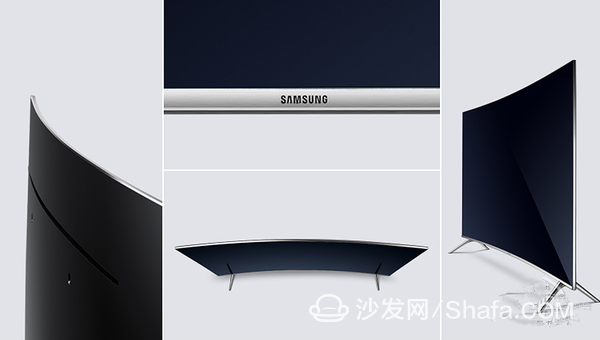 Samsung's second-generation quantum dot technology, the bit TV brings more pure color performance with higher stability and longer life. This is also a huge advantage for Samsung TVs to distinguish them from TVs of other brands. After the evaluation room test, especially in the green performance is particularly prominent, to grasp the bias of the human eye and color preferences.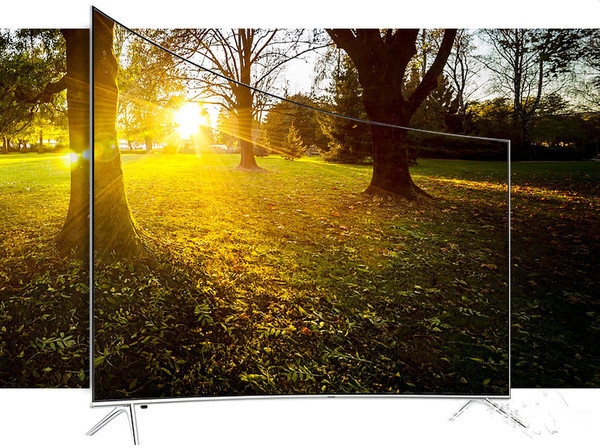 Samsung KS8800 in addition to the color performance is stronger, there are HDR features of the blessing, so that the peak brightness can reach 1000 nits, whether it is too bright or too dark areas, can easily show more image details.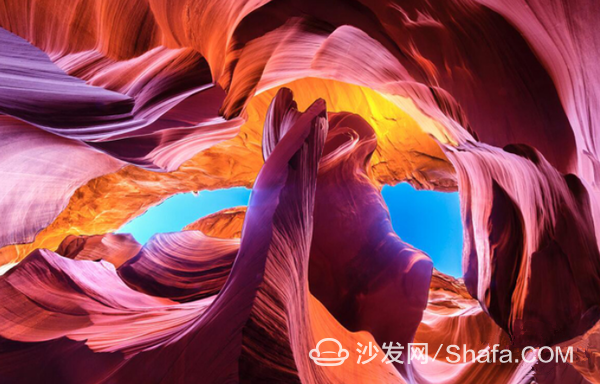 Samsung KS8800 uses deep black anti-reverse technology, the picture is clearer. Nature-inspired dark-black anti-reflection technology, using nano-special materials as a panel, reduces light reflections and gives you a comfortable viewing experience even in bright rooms.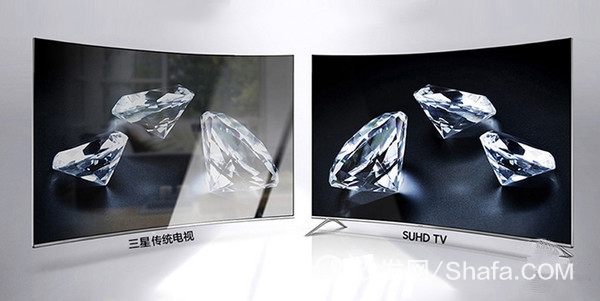 At the same time Samsung KS8800 also uses a 10bit panel, bringing more rich colors, color performance compared with traditional TV, an increase of 64 times.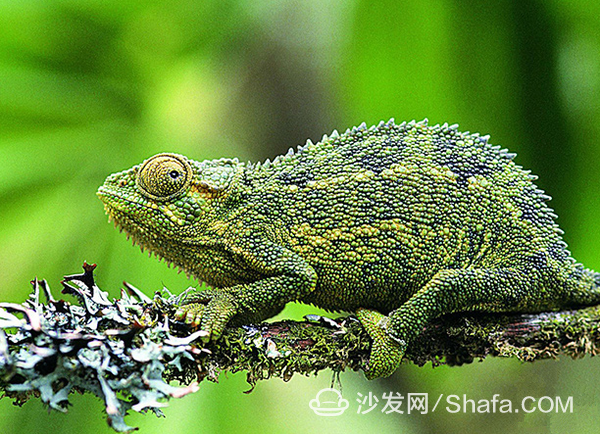 The Samsung KS8800 uses a large curved screen to create a more beautiful look. It is fitted with the appropriate curvature of the eyeball to make your eyes feel more comfortable.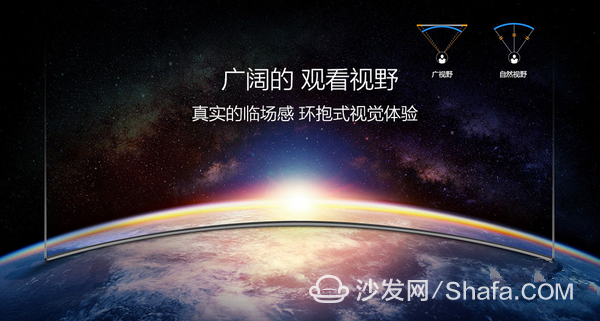 4200 Radius Radiant Lady ergonomics. The curved screen gives you an immersive visual experience that will make you feel like you are in it.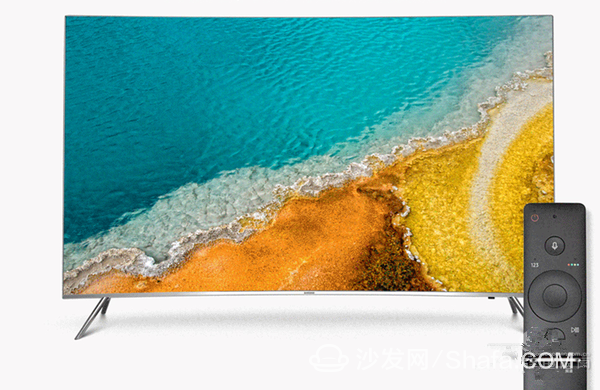 The Samsung Tizen system has significantly improved the speed of operation. The home is pleasing to the eye and the heart is "easy."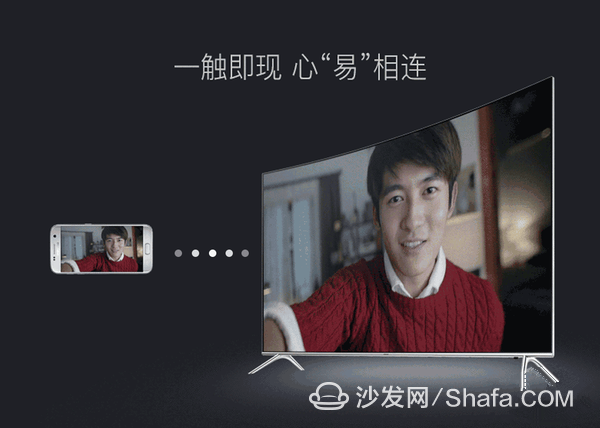 For video content, mango TV is also included. Hunan Satellite TV broadcasts variety shows, a variety of quality self-made network variety shows, creates a phenomenal drama, and has millions of hours of genuine video content.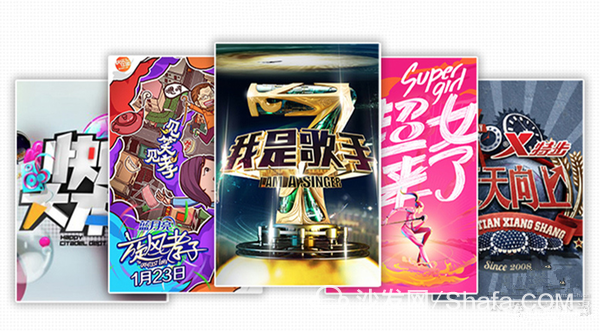 Edit Comment: Samsung KS8800 as Samsung's flagship product this year, equipped with the second-generation quantum dot technology, 1000 nits HDR technology, and 10bit panel are unambiguous, 65-inch price is also in 20,000 , Cheaper than the flagship KS9800.
Recommended Products: Sony KD-65X9300D
Reference price: 21999 yuan
As Sony's new-generation D-series TVs, the X9300D series featuring the theme of Slice of Living's minimalist life undertook the slim wall hanging effect of Sony's ultra-thin TV X9000C, giving the user an optimal visual perception. After hanging the wall, only 36.7 mm away from the wall, such as wall. The wall effect that blends with the wall makes it perfectly integrated into the home environment, increasing the diversity and creativity of the living room.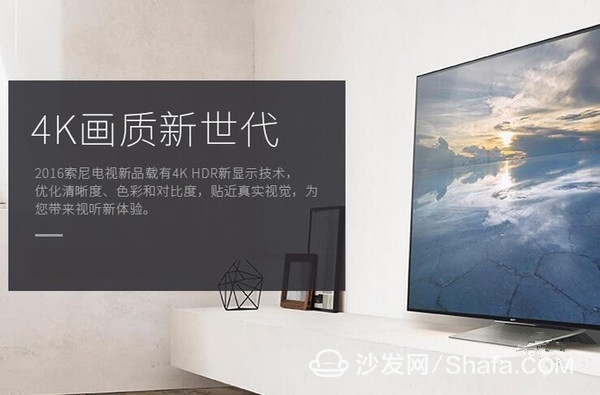 Sony KD-65X9300D
The management of cables that are simple and complex is even more icing on the cake, reducing unnecessary visual burdens in life. Making this futuristic, minimalist style not only meets the current trend of home design, but also demonstrates the use of the family's own unique high-end taste.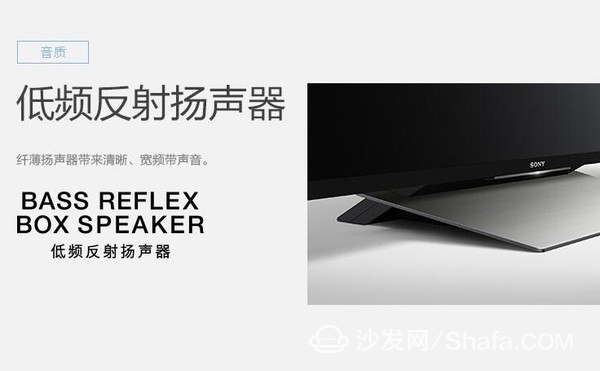 Sony KD-65X9300D is equipped with a new network array backlight illumination structure based on dynamic backlight system, so that the body while maintaining a slim, more delicate color processing, contrast more vivid and bright, creating an immersive visual experience. Sony's powerful 4K processing chip X1, supplemented by Sony's three powerful image quality technology - 4K sharp image processing engine PRO, Terri charm color display technology and elite optical control PRO technology as a support, the perfect show every detail of the HDR picture.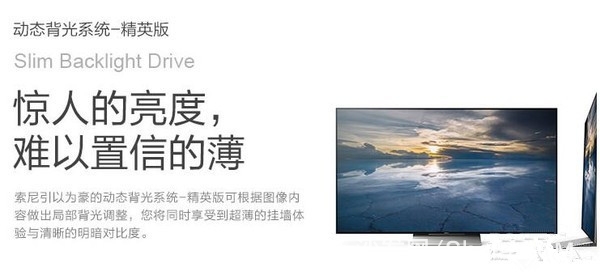 In terms of intelligence, the upgrade of the original genuine Android 5.0 system and the upgrade of the new main interface make the page more user-friendly, richer in content, simpler and more intuitive, and easier for users to enjoy home entertainment. With video and audio sharing, you can easily send photos, videos, or music from your phone or tablet to your TV and share it with your family. There is no need to install additional applications and no separate wireless hotspots.
Edit Comment: Obviously, HDR has become the new darling and mainstream trend of display technology in the color TV industry in 2016. Sony, who has always pursued the ultimate in picture quality, certainly cannot miss the trend of this trend. Following the concept of Sony's quality-oriented image, the quality of the image is also excellent. In order to reproduce the superior image quality, a friend who has pursued the image quality can pay attention to this product.
Recommended Brand:TCL L65C2-CUDG
Reference price: 17999 yuan
TCL QUHD TV Quantum-dot TV C2 has a slim, all-metal body design with a stylish feel. The thinnest point is only 9.9mm. Due to the use of a very narrow border and a black frame design, the overall front looks dark and the screen is dark. With the golden curvature of the 4000R, the field of view of the screen is increased by 15%.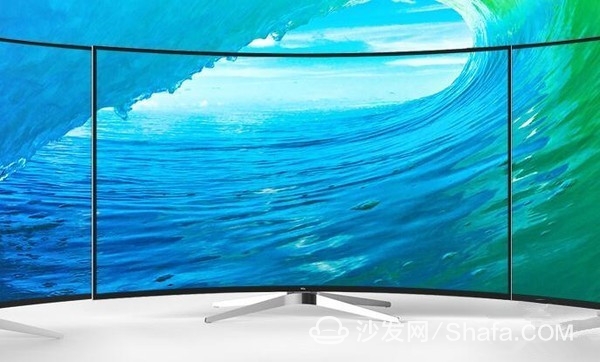 TCL L65C2-CUDG
In addition, the all-metal splicing process and the fit-in luxury design are also used to create a luxurious texture that is seamless from the inside to the outside. The moon shadow surface sound is also mounted synchronously to bring a greater resonance effect to the sound field and realize a powerful audio-visual enjoyment.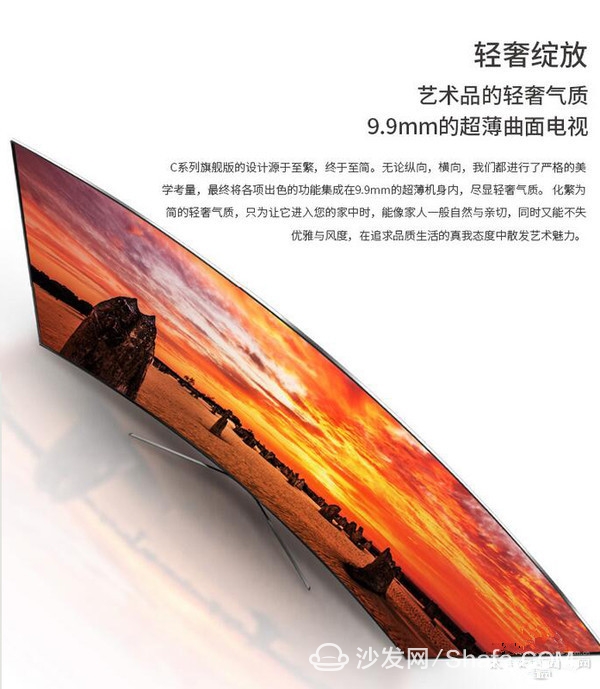 The picture quality of the TV is undoubtedly more important. The TCL QUHD TV Quantum TV C2 uses Samsung's original imported module screen-mirror low-reflection screen to greatly enhance the picture quality. Nano-scale surface coating, direct absorption of external light sources, can prevent the dazzling of the reflection, so that the black performance of the black, white, whiter performance, thereby enhancing the clarity and color performance of the TV.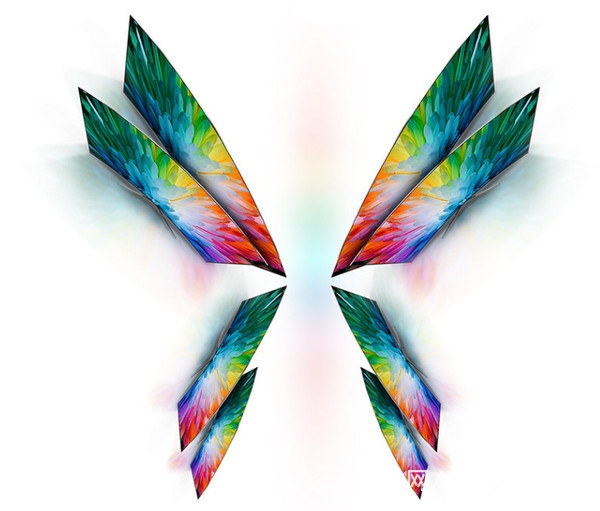 In order to image quality TCL specifically launched the "holistic ecological HDR." Its main point is the whole ecological HDR. It is a complete HDR solution that achieves content, hardware, and software to fully meet the HDR standard. That is, the HDR image is captured, produced, transmitted, and displayed in the image, and it exhibits true HDR image effects. On the hardware side, the 4K HDR technology is used to truly meet the HDR standard in terms of interface, chip, backlight, and screen. In terms of content, it has in-depth cooperation with Hollywood, through the global broadcast platform for timely online HDR video resources, on the other hand can also convert ordinary content into HDR standard content, to meet the user's real-time viewing needs.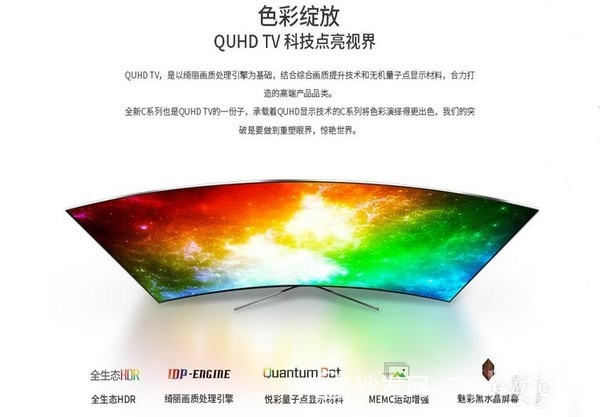 TCL C2-CUDG TV introduces a brilliant picture quality processing engine, which is the core technology of QUHD TV. In essence, the color accuracy of the panel is improved through precise color gamut control, full color reproduction, and high-brightness precise control and hybrid dimming technology. The operating system of the TCL QUHD TV Quantum TV C2 is also a part that can not be ignored. The TV+OS 3.0 operating system is equipped with a 5 second boot speed. The custom UI allows users to have a high degree of personalization. In addition, voice, somatosensory and other people Machine interaction also improves the ease of operation.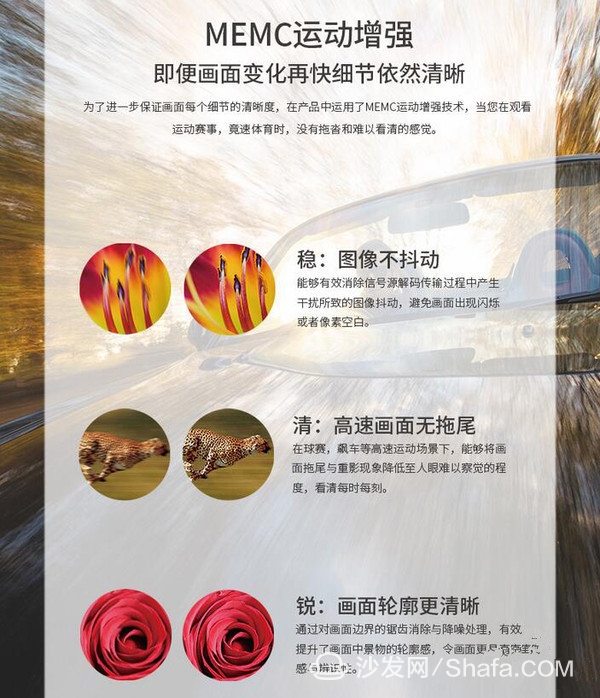 Facing the phenomenon of smearing, which is often seen in high-speed dynamic images, TCL presented a solution. It added MEMC motion enhancement technology to use a dynamic video system to add a frame of motion compensation between two traditional frames. Also raised to 100 to 120Hz. In this way, the motion picture will be clearer and smoother than the normal response effect, so as to achieve the effect of clearing the residual image of the previous frame and improving the dynamic clarity.
In terms of resources, the use of the ICNTV cooperation platform, with Tencent video at the same time, rich video resources, all kinds of TV dramas, movies, variety shows and live sports can be received, but also has a wealth of exclusive overseas film and television copyright resources, and a unique 4K area, The source of H.265 films is really wonderful.
Editor Comments: Scientific slim design gives TCL C2 a luxurious and understated taste, with a mirror-like low-reflection screen and high color gamut for brilliant visual impact; full ecological HDR technology brings a richer range of brightness and color scenes 64-bit chip plus 4000R gold curvature, making the machine experience more fun. In a word, TCL QUHD TV Quantum TV C2 is not only a picture color, brightness, and layering, but also the overall computing performance, system experience and processor have been improved accordingly, which is enough to compete with the high-end models of Japan and Korea.
Recommended products: Skyworth 65G7
Reference price: 11999 yuan
Nowadays, many manufacturers are increasingly pursuing simple style in the design of television products, but often this simplicity will give people a simple, monotonous impression. Skyworth 65G7 this TV product is constantly pursuing innovation in the shape, the main is the simple style, champagne gold, pearl white, with its frame and back panel can be said to be graceful and exquisite.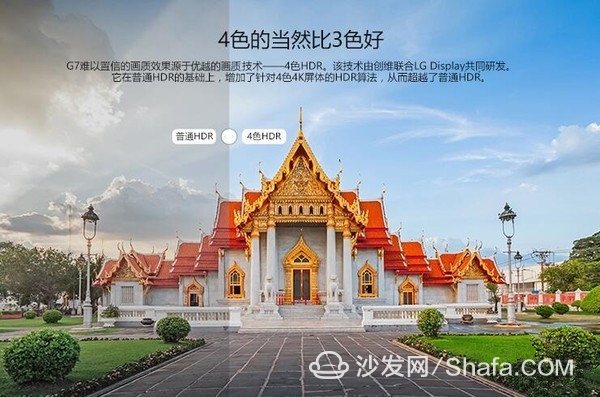 Skyworth 65G7
Skyworth 65G7 ultra-narrow frame design has reached the limit, the frame uses an alloy blasting process, the use of this process makes the product's metal texture significantly enhanced, looks more sophisticated high-end. Second, the border also uses a diamond chamfering process that looks more high-end. The alloy sandblasting process brings a lubricated feel and the curved section design is more handy.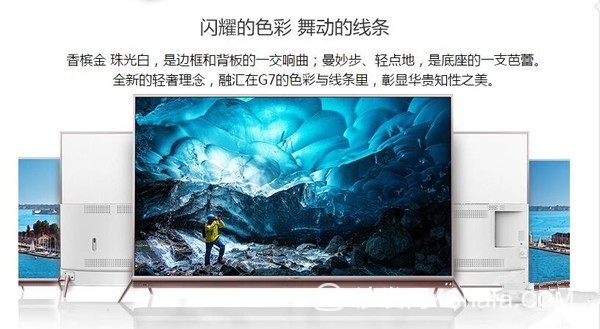 The 4-color HDR technology used by Skyworth 65G7 is a high-end HDR developed by Skyworth and LG Display. It adds HDR algorithms for 4-color 4K screens on top of ordinary HDR, which surpasses ordinary HDR. The four-color HDR technology mainly has three major features: first, intelligent brightening, second, full lossless, using a unified HDR standard in the process of recording, transmission, decoding, and playback. Third, SDR turned to 4-color HDR even if there was not enough HDR source.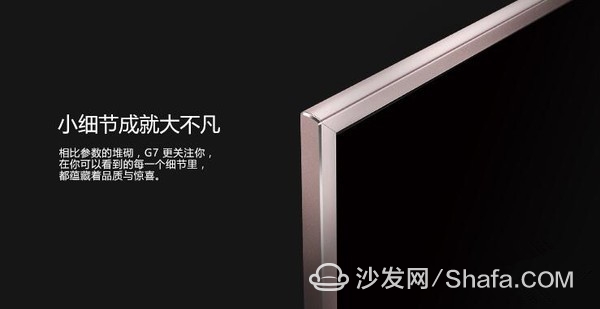 Equipped with the newly upgraded Geek Bar 2.0, the second-generation Dolby engine sounder, the nanomaterial diaphragm and all-imported permanent magnets provided by the JBL supplier are used together with an independent audio processor responsible for audio data calculations to achieve high, medium and low full frequency bands. Sound quality lossless output. In addition, the Skyworth 65G7 audio adopts a classic external front-facing design, with a bold color theme and a high-grade piano paint process on the color matching, which is highly quality.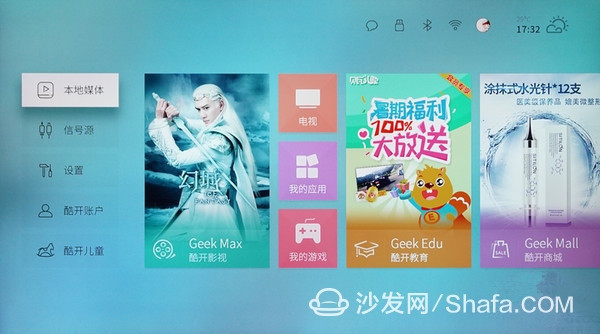 Skyworth 65G7 TV adopts the new Cool Open System 5.5, and the operating habits still adopt the horizontal screen scrolling display, including Cool Open Movies, Cool Open Education, Cool Open Mall, and so on. The classification makes consumers use it more conveniently and quickly. In terms of video resources, the Skyworth 65G7 adopts a love-strange film and television background. Users will enjoy the privilege of VIP and have the highest bandwidth capability to reach users. It is easy to achieve true 1080P/4K ultra-high-definition video transmission with zero buffering and no stalling.
Editor's comment: From the rise of China to the world famous, Skyworth has created a number of leading trends in the industry, and represents the efforts of national enterprises to the world. As a "hard goods" product, the advent of Skyworth G7 is undoubtedly a confidence and benchmark for the development of national industry. It does not rely on the simple design of high-value, full-powder, and the fight is outstanding in picture quality and sound quality.
Editor's summary: After all, television is a wearable product. If it is not enough to buy a flagship TV, but if you want the same quality and technology as a flagship TV, then the recommended flagships for today's flagship can be good. think about it. Less brand premium and more benefits. As for waiting for the double 12 to buy, Xiao Bian feels that there is no need to wait. For this grade of TV, even if it is an e-commerce promotion, it will not be much cheaper. The so-called early buy to enjoy early.
Smart TV/box information can focus on smart TV information network sofa butler (http://), China's influential TV box and smart TV website, providing information, communication, etc. on TV boxes, smart TVs, smart TV software, etc. Answering questions.
USB interface printer, multiple serial port embedded printers, multiple communication port thermal printers. Enlarge the scope of use of a wide range of users to meet more needs. Including RS232, TTL and other interfaces, it can be customized and developed for the majority of users. Professional R&D technology, strong team, let you have unexpected gains.
The company's business focuses on embedded printers, embedded printers, portable printers, platform printers, embedded scanners, handheld scanners, desktop scanners, smart printing devices, etc., and is committed to providing software systems and hardware devices. Business and personal life create value. As a Shenzhen company, Geyi Technology has independent R&D capabilities, an experienced R&D team, and more than 20 core R&D personnel with nearly ten years of R&D level. At the same time, the company is Guangdong Oceanography, South China University of Technology, and Guangdong University of Technology. The industry-university-research partners of universities and scientific research institutions have long-term cooperation with scientific and technological enterprises in Malaysia, Thailand, Singapore and other countries on scientific research projects

Embedded Serial Port Printer,Parallel Port To Usb Adaptor,Multiple Serial Port Embedded Printers,Multiple Communication Port Thermal Printers
Shenzhen Geyi Technology Co., Ltd. , https://www.gy-printer.cn